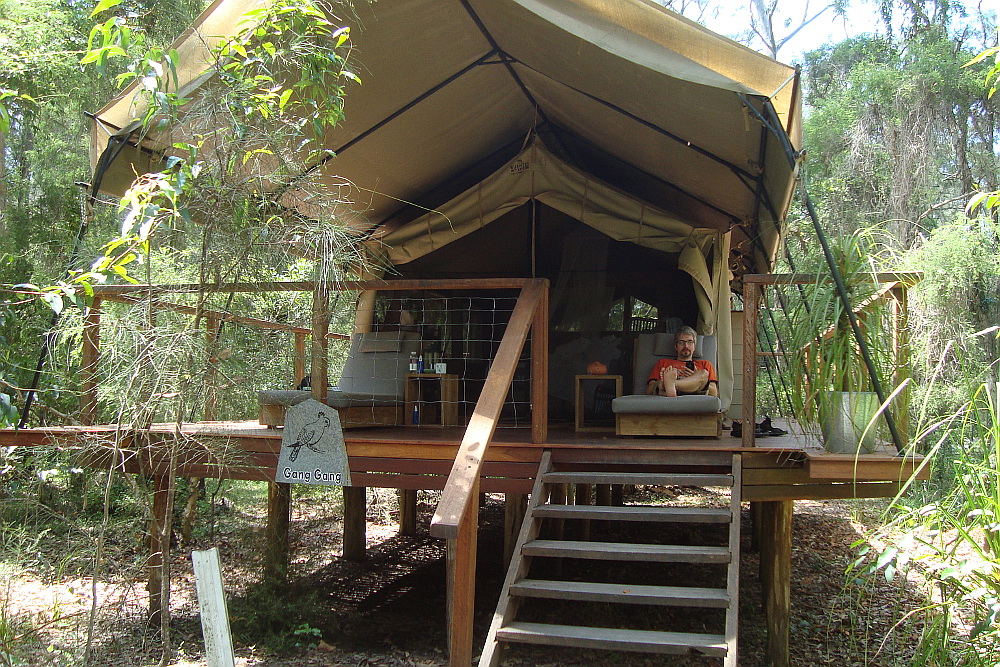 Paperbark Camp
Paperbark Camp
Paperbark Camp
In January 2015 – my other half and I stayed at Paperbark Camp in Jervis Bay for a couple of nights. Jervis Bay is about 2½ hours drive south of Sydney, Australia and Paperbark Camp is a luxurious campsite – it's "glamping"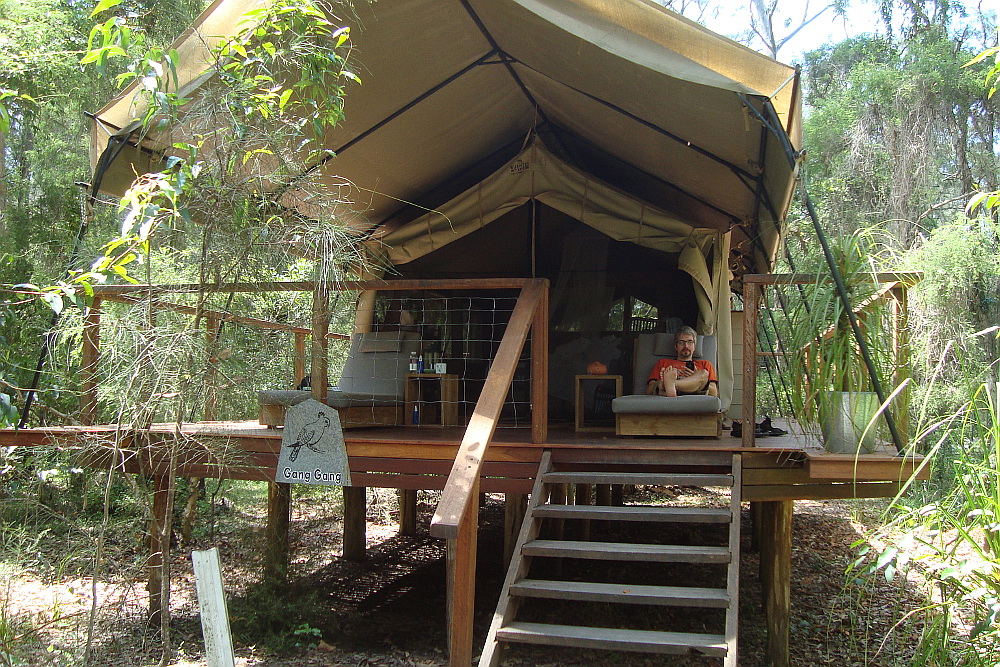 I absolutely love the concept of "glamping" ("glamorous camping")! When I was younger I didn't mind sleeping on the ground in a dome tent but in time I've learnt to appreciate good mattresses, comfy pillows and my own bathroom. I do however still like the canvas walls. I like to wake up to the sound of birds in the early morning or waking up in the middle of night because someone is sniffing around just outside our screen door or climbing across the canvas roof.
Paperbark Camp in owned by a local Aussie family who fostered the idea of a glamorous camping site in Australia over a few sundowners in Africa a decade ago. And if you've ever been on a private camping safari in South Africa you know exactly how the conversation and the idea unfolded….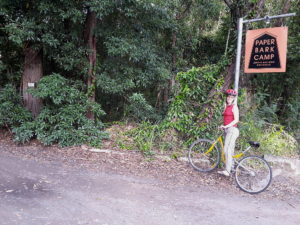 Today they have 12 canvas tents – all with their own bathroom, verandahs and soft pillows. The tents are spread out in a area with paperbark and eucalyptus trees and there are no tvs, fridge or aircondition in the tents. Instead they are all build on wooden decks above the ground to give a bit of air circulation. If you want to charge your camera you can do this in the restaurant (which is by the way very good!).
The camp in right next to a river and there's plenty of canoes and stand-up paddle boards to play with. You can also borrow a bicycle and ride into the small town, Huskisson – takes about 20 minutes.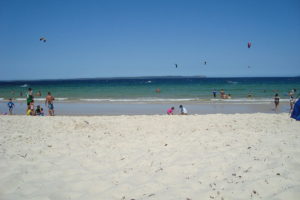 We stayed here for two nights. The first afternoon we took the bikes into town for icecream. The next day we canoed for a few hours – saw plenty of kangaroos hiding in the shade on the river bank. In the afternoon we checked out some of the gorgeous beaches in the areas and picked up a pizza and a bottle of Australia Shiraz to enjoy in our tent. I don't really know if you're supposed to do this but it was very romantic sitting in the tent with our pizza and the little solar light just talking about the day and trip we were on when all of a sudden we heard kangaroos jumping right outside our tents!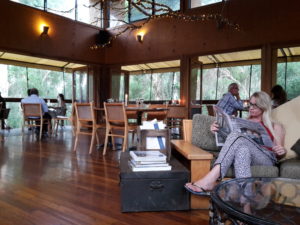 How to get here
The camp is 2½ hours easy drive south of Sydney. There are a few stops along the way worth considering. We stopped in Kiama which is a cute little town south of Wollongong – especially famous for its blowhole (which didn't really blow but it was still pretty). If you're following M1 make sure to get off it north of Wollongong and head for Lawrence Hargrave Drive. This will take you onto the beautiful Sea Cliff Bridge. And then of course you can't really miss Royal Botanical Park which was the first national park in the world!
What we liked:
* Location! So easy to get to from Sydney and still so far away
* Kangaroo and birds – right outside your tent
* Peace – and still plenty of activities. They have bikes, canoes, SUP's and plenty of beaches within 10 minutes drive from the camp.
* Extremely comfortable tents – we spent hours just sitting on the veranda waiting looking out for kangaroos
* Excellent food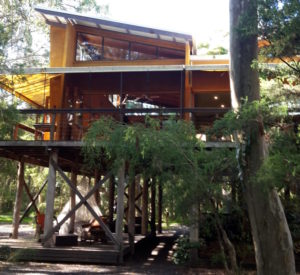 What we missed:
* The restaurant is really good – but rather expensive
* You do need a car. We did have one – and we would have felt stuck without it.